The 10 Days of Summer Blowout Has Ended – Sorry If You Missed It!
But here's another great offer you're sure to love . . . and you can get started for just $1!
Howdy fellow entrepreneur … we all know that, on line, content is king. In fact, the internet has been dubbed "The Information Super Highway" by US President Bill Clinton.
And, because everyone knows this is true, there is an unstoppable appetite for fresh, high quality content of every sort.
So imagine if YOU have a secret source of high quality, fresh content, such as in-demand ebooks, sought after articles and highly popular audio ebooks, that keep coming along, fresh every single month?
Wouldn't that make you feel EPIC?
How would your business and life change for the better, if you had that sort of opportunity at your command?
Actually … it gets even better!
Wouldn't that be great?

… and they are pretty big ones.
The first problem is the sheer amount of research required to produce a high quality product – it's enormous.
And, added to that, is the wide variety of subjects you need to encompass to attract enough members.
Then, on top of the long hours needed to write the ebooks, you also have to record the audios, which are a vital part of the mix, if you want to be a TOP GUN PLR creator.
And – even if you're a natural writer and a brilliant audio narrator – there just aren't enough hours in the day, particularly if you're still on the job treadmill.
But there is a solution: hire ghost writers.
Sounds like the perfect solution, doesn't it? Until you try it …
Because you'll find that many ghost writers have, as they say in Texas …

… meaning they talk big and deliver small (if they actually deliver at all).
So, the only way you can build the sort or reliable, multi-skilled team of ghost writers, article writers and voice-over artists for the audio ebooks is with the currency of much frustration, disappointment and time wasting.
All of which takes the shine off that golden opportunity of an effortless passive income you were hoping for. But the cavalry is on its way …

Hi … my name is Mike Steup … and I and my team of trusty content creators have been creating top quality content and selling it via my PLR membership site for the past seven years.
In that time, I've clocked up around $200,000 in sales from just one membership site.
But now, I've been offered a once in a life time opportunity to move on to even better things. Which is where …

So – rather than allow my team of top quality ghost-writers, voice actors and the rest, carefully assembled over the years, PLUS my own hard-won experience to simply whither away – I'm opening up a limited opportunity for a few lucky folk, like you, shrewd enough to grab this chance to enjoy the enviable lifestyle my business model provides.
Think of it as …

As a valued client, you will receive a Transferable Private Label License (full details later) to each month's product. Each monthly product consists of a high quality ebook, together with a professionally recorded audio PLUS an extensive marketing package to make it oh so simple for your members to sell the package.
And, because your members will finally start making serious money with very little effort, they will LOVE YOU and stay as loyal members far into the future.
However, while you have one of these VERY LIMITED Transferable Rights licenses, allowing you to transfer to your members the right to sell the package as many times as they like and keep all the profits, your members DO NOT enjoy the same lucrative Transferable Rights you do.
So they can't set up in competition with you.

So high is the level of quality, I even have a powerful endorsement from a medical doctor, regarding one of the products, dealing with a very widespread and debilitating medical condition …
"A THOROUGHLY RESEARCHED AND COMPLETELY ACCURATE PRODUCT WITH STATE-OF-THE-ART INFORMATION"
Mike,
I have carefully examined the ADHD product.
As an expert in the field of ADHD, I was expecting a superficial discussion filled with inaccuracies or oversimplifications.
Instead, I found a thoroughly researched and completely accurate product with state-of-the-art information, that I'll be proud to offer my own patients as well as my online customers.
Congratulations on a superb offering.
Sincerely,
– Richard N.Rubinstein, M.D.
http://www.doctorduplicator.com
And the sheer quality of the products is just one reason why you'll be delighted to find your members remain members far longer than the industry norm of just three months. In fact, I have members who have been with me for years.
And here's another reason …

And that's because I go the extra mile and supply you with a complete, professionally created, monthly marketing package …
SUPER SALES AID #1: A professionally crafted sales letter:
This is a vital part of making it brain-dead simple for your members to sell the product, even if they've never sold anything ever before!
Many PLR packages around don't have this vital element – but mine does!
SUPER SALES AID #2: High quality graphics and full copy and paste web site package:
Again, some PLR packages don't even come with a web site – but yours does!
And, as the internet is increasingly a visual medium, these high quality graphics will instantly put your membership site on the cutting edge.
What's more, the package includes the source PSD files, so you and your customers can easily alter them with the free GIMP program to make them totally unique.
But don't take my word for it. Read what Victor Pryles says …
"THE GRAPHICS ALONE ARE TOP NOTCH!"
I've looked over these products Mike is offering very carefully and they are excellent! The graphics alone are top notch!
– Victor Pryles
SUPER SALES AID #3: Professional audio recording of each product:
As far as I know, this is extra completely unique to us. And it's certainly well received, as you can see from this testimonial from Abraham Lopez …
"THE FACT THAT YOU OFFER AN AUDIO VERSION WAS THE MAIN REASON I PURCHASED"
By the way Mike, I was amazed with the quality of the e-books and the articles, not to mention the fact that you offer the audio version of the product, which was the main reason I purchased the membership.
The articles alone are excellent for building a mini-course and putting it up with a name squeeze page.
All the best,
Abraham Lopez
SUPER SALES AID #4: 25 private label articles for each topic:

Your members will love you for this monthly article bonanza, because it's perfect for generating traffic, through blogs and email marketing .
That's why members, like Karen, take the trouble to comment …
"THE ARTICLES ARE TRULY ADDITIONAL CONTENT – NOT JUST A BROKEN DOWN VERSION OF THE EBOOK"
Mike,
I'm very pleasantly surprised with the high quality! And, the articles are truly additional content–not just a broken down version of the ebook.
As you know there are so many PLR products that are just plain awful.
Your trial offer left no excuse not to jump on it right now.
Thanks!!
~Karen
SUPER SALES AID #5: A lead generation report PLUS a magnetic squeeze page:
This will suck in traffic for your members like a Shop Vac on steroids and, the bigger the list they have, the more money they will make and the more they will rely on your monthly products to continue to make that money – meaning they are certain to remain your loyal, long-haul members.
SUPER SALES AID #6: Four email ads for each product:
And here's another sure fire traffic source for your members to thank you for. Because they can take these professionally crafted ads and put them on classified sites or use them as solo ads. The sky really is the limit.
SUPER SALES AID #7: Ready to go high search/low competition keywords, making getting high in the search engines results a walk in the park:
Yes, your members will sing your praises for this, too, because you'll have blown away one of the most daunting barriers marketers struggle with.
Now they be able to instantly go ahead, fully confident this professionally researched keyword list is giving them the very best SEO chances.
And here are …


How to Survive a Blind Date
Living With Asthma
Life After a Stroke
Herbal Remedy Handbook
Coping With Depression
Secrets to a Low Carb Diet
Understanding Addiction
How to Protect Your Child From Online Predators
Retirement Planning
Career Planning
Divorce and the Family
The Prevention and Treatment of Headaches
Living with Bipolar Disorder
Protecting Yourself from Identity Theft
Understanding the Law of Attraction
Top Honeymoon Destinations

If I may be so bold as to read your mind, I guess you're probably thinking: "This is great Mike – but … how do I know I can easily get members to join my membership?"
First of all, as we've already discussed:
You're selling a product in great demand – provided it's top quality (which it is).
And, secondly – I've got you covered.
Because I've sold $200,000 worth of memberships.

In fact it can be simply worked using your auto responder, which you'll need anyway, because a mailing list to contact your members is vital. And the best service in the world (Aweber) can be had for just 20 bucks a month.
Simply mail out to your members, once a month, when you have fresh content – and the job's done until next month!
For more flexibility, you will probably want to set up a members are that is password protected, but you really only need a simple autoresponder to get this thing started.  Oh, and everything I'm providing you with here, of course!

Because I'm sure, by now, you're shrewd enough to grasp the sheer life-changing power of the opportunity I'm offering you. But I guess there's a final question on your mind …
… the size of your investment to get your hands on this awesome chance of a lifetime.
Before I answer that, I want to make one thing crystal clear. I take all the risk on this. Fair enough?
After all, I've enjoyed the $200,000 this has made me, so I know it works like gangbusters.
But – although you've seen the glowing praise heaped on me by my members – there might still be a tiny doubt in your mind if you can also pull this off. No problem.
Because you don't need to decide to commit to this now: just take a test drive.
Yes, that's right … take it away and try it out for yourself.
Be amazed at the quality and value of the ebooks. Listen to the audio version and check out the professionally crafted sales letters and proven, high converting squeeze page.
Then, if there's any aspect you're not happy with, drop me an email and we'll remain friends.
After all, it's not like you'll have to pack it all up and take it down the Post Office to send it back, is it?
But what if I'm right and this is perfect for you?
Well now you have a simple, no risk, way to find out – take it for a test drive.
And now that's crystal clear, that I'm taking all the risk, let me delight you with how small your investment is.

But first, let's add up what it would cost you to create the same high quality membership I'm now handing you …
From my own figures and experience, I know that you'd have to pay between $500 and $700 to get the high quality ebooks I provide.
Add to that, the cost of the professionally created sales letter – that's another $300 every month. Then there are the high quality graphics that my members rave about. Not much chance of getting them for less than 70 bucks.
And then there is the rest of the package …
The professional audio recording of each product
The 25 Private label articles for each topic
The lead generation report with private Llabel rights
The squeeze page for each report
The four email ads for each product
All told, all that will run about $2,000 a month.
And I'm being generous here, because I haven't accounted for the wasted time and money you're bound to suffer as you try and build a team of reliable ghost writers, graphic designers, copy writers and content creators.
Then you're likely to need a while – and a few false starts – to figure out how to get paying members through the doors, because you won't have the key advantage of my insider knowledge, straight from the membership marketing trenches.
Actually, it's a good job it will take a little time to get going, on your own, because you should NOT attempt to get any paying members for at least three months. Here's why …
Because it's vital you're 100% certain you can rely on your new team to deliver on time – every time. Because nothing kills a promising internet marketing career faster than having members pay you a monthly fee and then find you don't deliver on time.
But … on the other hand – you can have the same high quality products and avoid all the hassle of 'going it alone' for less that 20 bucks a month if you take the 6 month option (even less, if you take the annual option).
But you don't even have to decide on that now, because you can test drive the whole enchilada, right now, for one negligible dollar …
Yes, Mike, I want to get started RIGHT NOW with my membership to Ready Made Membership!
To get started, select your membership option below.  If you aren't sure if this is for you or not, you can try it out for a full 7 days for just $1, and you can cancel at anytime if you decide this isn't for you.
If you can see what a great opportunity this is, there are longer subscription options available that will save you a ton of money over the course of your subscription.
Note: See below for the Private Label Terms.
7 Day Trial – $1 ($27 each following month)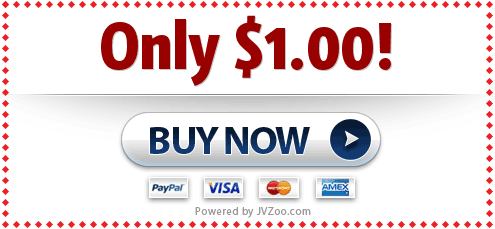 6 Month Membership – $97 (Save a Total of $65!)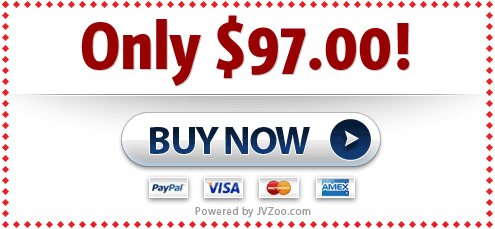 Yearly Membership – $147 (Save a Total of $177!)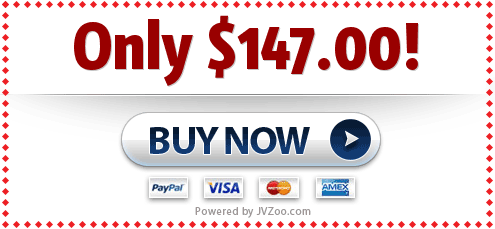 Remember, you can cancel at any time if you decide this is not for you . . . what are you waiting for?

To ensure you don't suffer competition from other operators with this product, I'm strictly controlling the number of folks who can own one of these priceless licenses.
In addition, to keep the value of the product you cannot sell a membership for less that $9.97 a month – which I'm sure you'll agree is amazing value and will result in a flood of eager members for you from Day One.
But – even taking that rock-bottom figure – you can easily see you just need TWO members (2 x $9.97) = $19.94 and you're already covered your own monthly investment of $16, if you take the six month option.
Of course, your monthly investment is even lower (a laughable $12.25) if you go for the annual fee.
And now you can see the power of this product to take your profits and happiness to a whole new level, can I ask you this …

Of course I can't promise you'll enjoy sales of $200,000 like me, because I don't know you or your circumstances.
But, from my own experience, I know that if you take this and run with it, you can enjoy some great new experiences that only financial freedom gives you.
So, just imagine striding into that high end car dealership and plumping down in the driver's seat of the top model.
Then as you grasp that chunky steering wheel, gaze down that giant hood and drink in the 'new car' smell, telling the astonished sales guy that you'll take it – and you'll be paying CASH!
That is truly one of life's most amazing experiences, the memory of which will keep you laughing for years.

A: Decide to pass and continue to look for the magic product that would be even easier than this effort-free, done for you, highly profitable opportunity (hard to imagine such a magic bullet exists).
OR …
B: Decide to 'go it alone' and brace yourself for the $2,000 a month expense, plus all the frustration and aggravation that you're likely to suffer before you finally get your project off the ground.
OR …
C: Grab this once in a lifetime opportunity with both hands, before I slam the door shut, because I'm not allowing the world and his dog in on this – it just wouldn't be fair to the folks who are already rushing to take advantage of this powerful offer.
Sounds like a complete no-brainer, doesn't it – particularly when ALL you need decide now is to simply invest a dollar in a test drive.
To your success!
P.S. The only possible way you can lose on this is to pass. That's because you enjoy total protection with my copper-bottomed guarantee.
P.P.S. As I've already said, I'm tightly controlling the issue of these priceless licenses to print money.
But that does mean you have very little opportunity to jump aboard before the limit is reached and I tear this page down.
Happily, the only decision you have to make, right now, is to invest one measly dollar in a full test drive, which also reserves one of these limited licenses for you.
So why not go ahead while it's hot on your mind? You know it makes sense.
Yes, Mike, I want to get started RIGHT NOW with my membership to Ready Made Membership!
To get started, select your membership option below.  If you aren't sure if this is for you or not, you can try it out for a full 7 days for just $1, and you can cancel at anytime if you decide this isn't for you.
If you can see what a great opportunity this is, there are longer subscription options available that will save you a ton of money over the course of your subscription.
Note: See below for the Private Label Terms.
7 Day Trial – $1 ($27 each following month)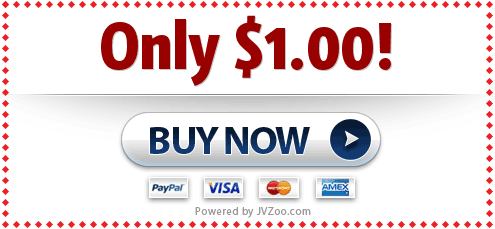 6 Month Membership – $97 (Save a Total of $65!)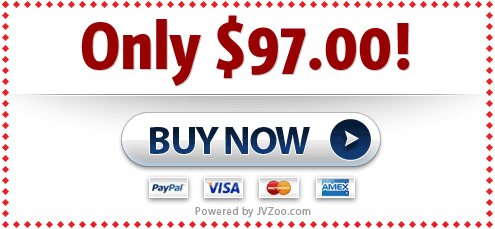 Yearly Membership – $147 (Save a Total of $177!)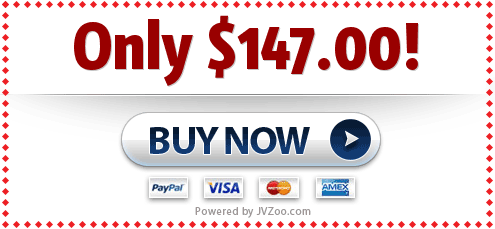 Remember, you can cancel at any time if you decide this is not for you . . . what are you waiting for?
P.P.S. I'll leave the last words to fellow membership site owner, Alan Reece …
"I REALLY DO EXPECT YOUR SITE TO FILL UP VERY QUICKLY"
Hi Mike
I just wanted to say how impressed I am with the quality of your packages. Your ebooks are well written, with clear and professional audios. Even the articles are well written and easily good enough to submit to directories as well as use for website content. With such high quality products covering very profitable niches (the poker book in particular has enormous potential), I really do expect your site to fill up very quickly.
Best Regards
Alan Reece
AX Gold Software Limited
http://www.axgold.com
. . . and
"IT IS EVERYTHING I HAD HOPED FOR"
Hey Mike
A couple of days ago, I joined a rival program, got myself logged-in & downloaded their first 3 x products. After reviewing them, I immediately deleted them from my hard disk & cancelled my membership – the quality was just not quite there.
Today I joined your memberships site & I must say it is everything I had hoped for – quality!
Thank you for the products – I can't wait to see what's coming next.
Best wishes,
Will Edwards
**Earnings Disclaimer: You should not expect to make $200,000 from this.  These results may not be typical.  While it certainly is possible for you to make money with this, someone with basic Internet Marketing skills should be able to make at least $100 per month with this.  Of course, that is on the low end, and depends entirely on how much work you put into promoting your membership site.
Disclaimer: Every effort has been made to accurately represent our product and it's potential. Any claims made of actual earnings or examples of actual results can be verified upon request.  The testimonials and examples used are exceptional results, and don't apply to the average purchaser and are not intended to represent or guarantee that anyone will achieve the same or similar results.  Each individual's success depends on his or her background, dedication, desire and motivation.  As with any business endeavor, there is an inherent risk of loss of capital and there is no guarantee that you will earn any money. 
: : Disclaimer : :      : : Privacy Policy : :      : : Contact : :
(c) Mike Steup Enterprises LP 2014.  All Rights Reserved